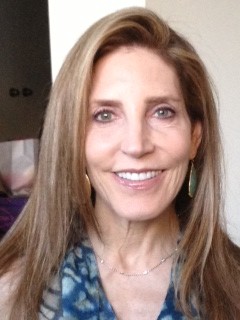 Lisa Greenblatt came to The Paul Hertz Group with over 25 years of successful marketing experience in the consumer products sector and is in charge of the company's new business development.
Prior to joining the Paul Hertz group, Lisa was a broad-gauged marketing consultant with extensive experience in mass and prestige products across several industries. In recent years, her focus was on the hospitality industry, particularly the top tier hotels in the northeast region. Lisa has also left an indelible imprint on the jewelry, contemporary accessories and cosmetic industries.
A former Vice President of Marketing for Calvin Klein cosmetics, Lisa had many direct reports and understands the dynamics of team building and development of leadership skills. Her charge at Calvin Klein included the launch of newly introduced fragrances into department stores, requiring impeccable coordination of sales, public relations and advertising to meet deadlines and create innovative and unique marketing and advertising campaigns. Under Lisa's leadership, the Calvin Klein fragrance brand grew exponentially.
Lisa began her career at Colgate Palmolive where she quickly moved through the ranks to Product Manager of one of the company's premier detergent brands. She was then hired by Lancôme L'Oreal Cosmetics where Lisa launched a lipstick line, followed by the launch of a European pharmaceutical skin care line, demonstrating her ability to take both mass and prestige products to market. Her last position before joining Calvin Klein was the Director of Marketing at Germain Monteil Cosmetics.
Lisa Greenblatt has held a series of prestigious board and leadership positions for national and New York based non-profit organizations, including an eight year tenure on the board of Children for Children (now called Generation On) and Secretary and Board Member of The Children's Art League of New York.
Lisa is also a member of Golden Seeds, a woman entrepreneur organization created to fund women in new business ventures. She is a prominent and active member of the University of Pennsylvania's alumni association and is the New York Area Secondary Alumni Committee Chair.
Lisa graduated from the University of Pennsylvania with a Bachelor of Arts and received an MBA from New York University.