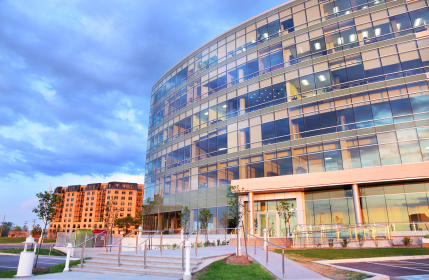 We recently worked with a team at a billion-dollar global Fortune 20 corporation that was highly focused on short-term results and profitability.
Although sales were strong, the senior partner of one of their largest divisions realized improvement was critical to position the company for future growth.
He needed his senior team to focus on what he identified as Aspirational Thinking & Longer Term Focus, while also balancing the existing short-term strategy execution and focus.
The senior partner struggled with the reality of this new mindset and strategy not coming "naturally" to many in his leadership team.
Given this challenge and his successful experiences with PRINT®, the senior partner believed PRINT® awareness and tools would help accomplish his goal. So he immediately engaged The Paul Hertz Group to conduct a PRINT® Workshop.
During the workshop, the leadership team's PRINT® Wheel was analyzed to better understand the team's PRINT distribution and how it impacts their ability to think and act with greater ambition and longer term focus.
(NOTE: The PRINT Wheel is a sophisticated weighting system that takes into consideration the PRINT – both major and minor – of all team members. The PRINT Wheel determines how a team's goals or challenges are affected by its unique PRINT composition.)
With the team's involvement in the analysis, people who naturally find it difficult to support the Aspirational Thinking & Longer Term Focus objective (based on their PRINTs) were identified.
Then, by understanding each person's underlying Unconscious Motivators, action plans were developed to motivate these team members to participate in achieving the goal.
Although everyone was mindful of the goal and had the best intentions, the senior partner knew he needed to satisfy his team's Unconscious Motivators®. This was absolutely essential to getting everyone on board and doing their part.
Fast forward a year later …
We were contacted by the same senior partner to facilitate another PRINT® Workshop.
Due to the previous year's workshop and the successful implementation of Aspirational Thinking & Longer Term Focus, the senior partner explained his division had their most profitable year ever.
This record was especially significant because
the company has been around for more than
100 years – so "most profitable" was a
major accomplishment!!
In addition, the senior partner told us they entered into a competitive battle to purchase a high-tech firm.
Many other significant players in their industry had the same objective. However, due to successful implementation of Aspirational Thinking & Longer Term Focus, his company was seen as a unique and more attractive as a long-term partner.
The tech firm ultimately accepted the company's bid over the competition.
This coup was attributable to implementation of Aspirational Thinking and Long Term Focus, which was attributed by the senior manager as a direct outgrowth of PRINT® and understanding the team's Unconscious Motivators.
Now here's a true testament to the key role that Unconscious Motivators play when seeking goal achievement:
The group that recommended buying an existing tech firm (a bold and creative proposition for this division) came from the PRINT group whose Major and Minor PRINTs were predominately driven by safety and security. They typically avoids risk and seek to maintain status quo.
But, thanks to tools and strategies taught by the Paul Hertz Group, the senior partner was able to tap into their Best Self and leverage different Unconscious Motivators to maximize results.