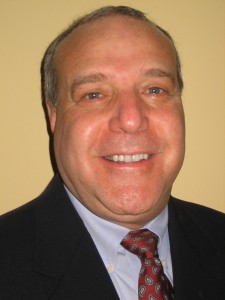 Dr. Eric Goldstein oversees a team of international trainers, consultants and coaches and is himself a senior trainer, consultant and coach for the Paul Hertz Group.
Over the 12 years that Dr. Goldstein has been with The Paul Hertz Group, he has helped thousands of individuals from Fortune 500 companies, governmental agencies, financial institutions, retail and distribution companies, law firms, software developers, travel and leisure companies, publishing houses, hospitals and healthcare organizations, not for profit institutions, real estate development firms and a host of other business entities improve their hiring practices; their leadership, communication and team skills; and their ability to adapt successfully to change and manage stress. He continually receives accolades from Paul Hertz Group clients for his outstanding knowledge and motivational expertise – one who has mastered the art of exemplary presentation skills by mixing humor with a keen understanding of the nuances of an organization. This enables Dr. Goldstein to successfully reach his audience, stimulate participation and inspire an openness to adopt new tools and principles, even among the most unlikely candidates.
Dr. Goldstein holds a doctorate in clinical psychology with a focus on counseling and organizational behavior. He has been on the faculty of the University of Miami Law School and the Florida International University Executive MBA Program. He has worked with over 200 professional and international Olympic athletes, has been featured in numerous radio and magazine interviews and has had multiple television appearances including CNN, ESPN and NBC Sports.
Dr. Goldstein served as the Director of Sports Psychology at the University of Miami Athletic Department. In this capacity he conducted performance enhancement training on both an individual and group format, provided on-site consultation at selected competitions and coordinated the development of a comprehensive talent and recruiting assessment package. He also consulted with coaching staff and administration on personnel issues and recommendations on interventions with problem athletes.
As the Director of Biofeedback and Stress Management at Doral Saturnia International Spa Resort, another of Dr. Goldstein's distinguished positions, he was responsible for program development and service delivery in this state-of-the-art, spa resort facility. Programs were both individual and group in nature and included biofeedback for stress related disorders and other stress and performance related topics.